According to the Federal Reserve's Survey of Consumer Finances, Americans' debt reached a new high in 2017, climbing to a staggering $13 trillion, and surpassing the previous high in 2008 by $280 billion. Not coincidentally, the Fed's data show that Americans' peak earning years also happen to be their peak years for accruing debt. It seems that for most folks, carrying debt is simply part of the American Way.
If you hope to avoid falling into the American Debt Trap and becoming one of the nation's precarious proletariat, it is in your best interest to develop solid budgeting habits sooner than later.
Making a few changes to your lifestyle will save you from paying truckloads of unnecessary interest payments throughout your lifetime. To help you as you embark on your journey toward financial independence, we put together a list of five things you can do today to put your future self in a better position financially.
Make your savings account the first priority on payday
If possible, make arrangements with your employer and your financial institution to ensure that a portion of your paycheck goes directly to your savings account each pay period. Pretend that the money you direct to your savings account is not part of your income; if it goes to your savings account before you ever see it, you'll be less likely to miss the money that you've been wasting on caramel lattes every day.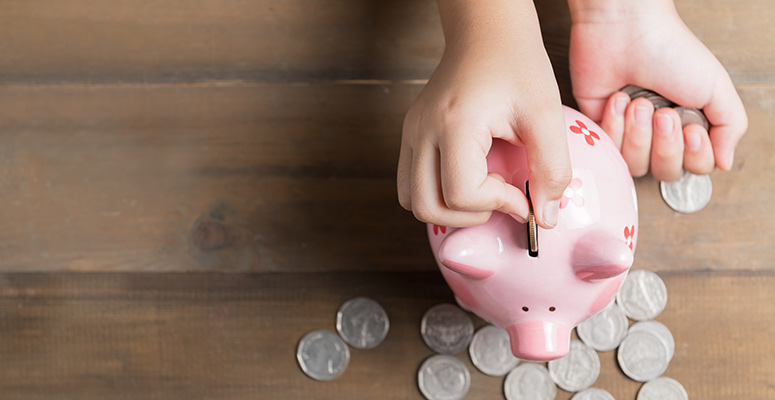 Eliminate and avoid debt
The fastest and easiest way to eliminate your existing debt is to gather all of your bills and arrange them in descending order from lowest to highest. Making the largest payment on the smallest bills will eliminate them faster so you can direct more of your resources toward tackling your mortgage, student loans, and other high-interest debts.
Monitor your impulse purchases
If you know that you're prone to making knee-jerk decisions when shopping online, or that you simply cannot resist the allure of a good sale, it will behoove you to be a little less quick on the draw with your credit card. Resist the temptation to buy for at least seven days before you commit to making a purchase; that will give you ample time to reevaluate whether you need that new pair of Christian Louboutin heels, or if you just really, really want them.
Plan for the Future
The draw of vacationing in the Maldives may seem irresistible to you at twenty-three, but how many vacations could you take after early retirement if you invested the cost of that Maldives trip while you're in your early twenties? Pumping those funds into a 401(k) or a Roth IRA will pay greater dividends over the long haul.
Educate yourself
It's better to educate yourself about money management than it is to drain your bank account on a whim in hopes that you'll hit the next Mega Millions jackpot. Read everything you can about how to invest your resources. As the old saying goes, a fool and his money are easily parted.