One of the best aspects of selecting a new flooring product is the design and color matching process. This is where your personal taste in style and design shines throughout your home.
The most important item of your home to match if your wall color. If you like to keep the colors in your trendy, your choice in flooring has to line up your desired color scheme.
Listed below are the top ten colors of 2019 and the type and color of flooring that will match best.
Hazelnut
Hazelnut is a warm and creamy shade of white that has never gone out of style and never will. It won't clash with the furnishings you've already got in your room as well.
This is a light color and brightens up any space. It also makes the room look open and larger than it is.
Flooring that goes well with Hazelnut: Light or dark carpet, light or dark hardwood, laminate, or luxury vinyl plank.

Lilac Gray
Lilac Gray is a moody neutral paint color that'll pull out a lot of emotion from your space, making it one of 2019's preferred undertones.
Lilac Gray tends to make other gray shades a little warmer and cheery. Rooms that boast lilac shades feel refreshing and homey. Its subtle shade opens up a lot of room for design inspiration as well.
Flooring that goes well with Lilac Gray: Gray carpet (different shades) and dark colored hardwood, laminate, and luxury vinyl plank.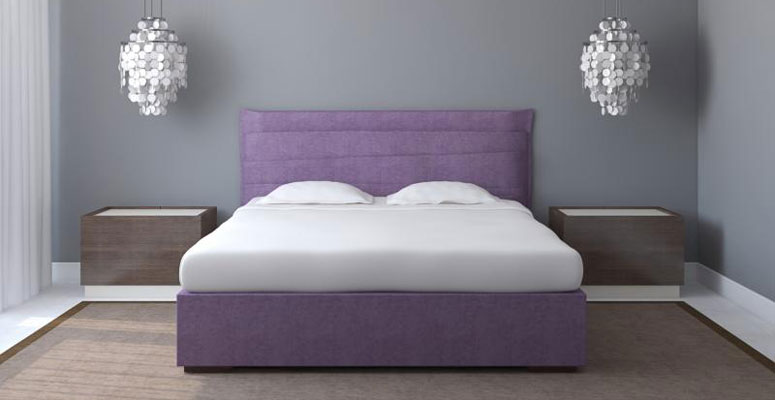 Dark Greens
Dark Greens, like Hunter Green, are rich colors and have exploded into 2019's top color roster and is a viable color to incorporate into your design scheme.
Muted and moody deep greens emulate a luscious botanical and healing feeling, like that of nature, to any room of the home. If you looking to set a tone with a strong foundational hue, Dark Greens will be your best friends.
Dark Green works best in larger rooms that are well lit, as the intensity of the color can overpower small areas.

Flooring that works well with Dark Green: Dark brown hardwood, laminate, and LVP.

Muted Pastels
By Muted Pastels, we're referring to chalky tones like a soft white. Its a nice break from all the neon and fluorescent colors that have been trending as of late.
Muted Pastels are perfect for the minimalist lifestyle, creating a wide open look and feel to your rooms. Plus, your choice of colors with flooring and decor is wide open.
If you don't want to commit to bold colors this year, Muted Pastels are your best choices.
Flooring that goes well with Muted Pastels: Anything, really. It just depends on what pastel you choose.

Soft Clay
Soft Clay is a zesty hue mainly consisting of earthy shades of brown, beige, and yellow. Its popular in sunny areas of your home and matches with a smorgasbord of colors.
Think of colors that add personality like burnt orange, terra cotta, clove, and caramel. These colors tend to add more personality to your rooms than common neutral options.

Flooring that goes well with Soft Clay: Semi-dark to dark wood flooring and carpet in the same color schemes.

New Blues
If you're the type of person that likes traditional and casual colors, a soft blue color is a great choice. These colors consist of hues like ice blue, charcoal blue, and powder blue.

There isn't much of a limit on the color ideas here, so let your personal style shine. Just be sure to pick a lighter color that opens up your room rather than closing it in.

Flooring that goes well with New Blues: Darker blue carpet and darker wood floors such as black or dark gray.

Mustard
If you want to add a pop of color to your home, deep mustard yellows are sure to do the trick. Mustard creates a rich focal accent for any room and makes a bold statement in design.

A moody mustard creates provocative depth and can be the best paint color of 2019 if applied correctly.

Flooring that goes well with Mustard: Black and brown carpet, black and brown wood flooring, and blue floors if you're feeling bold.

Mist
Mist is a beautiful milky gray hue that matches almost any color you can think of. Some compare it to an easter egg hue, but its a little different than that.

Think of Mist as a blank canvas for your personal design schemes. Include decor of all different colors to make your space stand out above the rest.

Flooring that goes well with Mist: Almost any color of any flooring style. If you want to be a little bold, look into maroon and magenta carpet options.

Mushroom
Mushroom as a color has a newfound appreciation for it since natural and moody colors are big this year. Mushroom is gender neutral and has timeless appeal.

In short, Mushroom is a unique color that will inspire your guests to re-think their own home design. Plus, Mushroom looks great with natural finishes and furnishings.

Flooring that goes well with Mushroom: Any flooring you like and almost any color you desire.

Pewter
Ending the list is another gray-beige color known as Pewter. We weren't kidding when we said Gray is in. Pewter is another empty canvas color.

Don't underestimate this gray hue. It goes well with a ton of color and provides you with endless matching options.

Flooring that goes well with Pewter: Any flooring you want in alternating gray shades and complementary colors.