Have you ever heard of a carpet rating scale before? Simply put, it gauges how well your carpet will perform.

No one wanst carpet that'll ugly out in three years, so carpet performance is important to consider when you start shopping around.
Carpet performance rating is affected by three things:
Product Quality
Installer Experience
Proper Maintenance
Let's take five minutes and break these down for you. It'll make selecting the right carpet for your home a little easier.
Carpet Quality and Performance
If you've got an active home environment with some kids and a dog, you'll need high-traffic carpet for sure. The last thing you want to do is buy a cheap carpet that'll get destroyed in two years time.
We understand how tempting it can be to buy carpet based off price alone, but trust us, it'll hurt in the long run. Investing in carpet that will withstand your type of home environment will pay off in the end.

Think of this way. You're not going to buy a sports car when you need a vehicle that has great gas mileage. Why would you buy carpet that does well in low-traffic conditions for your busy and active living room? It doesn't make sense.
Start looking at high-quality durable carpet from trusted carpet brands like DreamWeaver and Mohawk. We carry a ton of their products if you'd like to see some.
Importance of Craftsmanship
Even if you select the most durable carpet on the planet, a novice carpet installer won't get you the best performance out of your floors.
Improper installation can lead to a ton of problems and a splitting headache for you and your family. It's important for you to hire a professional carpet installation company that knows what they're doing.
The carpet installers on our team know how to handle your project. Whatever needs you have, we'll make sure our crews handle it properly. Call us biased, but our installers are some of the best in the business. After all, "carpet" is our middle name.
Proper Carpet Maintenance
This is where your effort is required in protecting the lifespan of your carpet. Carpet performance stays at an all time high when you maintain it correctly.
You'll need to vacuum enough depending on your lifestyle and foot-traffic. Low-traffic rooms can get away with a vacuuming once a week while high-traffic areas will need it once every day or two.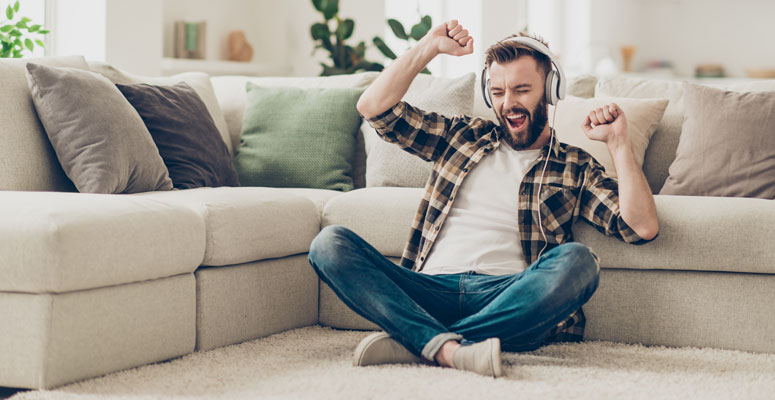 Make sure you pick up the spill right away to keep it from staining. Remember, always blot at the spill and never rub it. Manufacturers also recommend a professional carpet cleaning every 12 to 18 months to maintain your warranties, so be on top of that.
If you want all of this wrapped into one package, give The Carpet Guys a call and get a free carpet estimate set up. You'll be surprised how easy it is to get new carpet installed when we're working with you.