With Mohawk RevWood laminate flooring hitting the market, the dream of having a waterproof wood floor can now become reality.
Wood flooring products have always lost battles to water damage. With RevWood, the concern of water damaging your wood floors is now a thing of the past.
The Perks of RevWood Plus
RevWood, short for Revolutionary Wood flooring, is designed to withstand real life struggles. You know what we're talking about; the small child that spills juice all over the place or the pet that likes to use your floor as their personal toilet.
With RevWood Plus, you get a wood floor without compromise. RevWood will give you a wood flooring with benefits that natural hardwood can't including:
Waterproof Wood – Need we say more? Hardwood flooring can't stand up to water without a few battle scars. This wonder-working laminate floor puts solid wood to shame with a waterproof resistance that's second to none.
Scratch Resistant – Pet claws and high heels are no match. The items that destroy natural wood are going to have a difficult time leaving their mark on this flooring product.
Stain Resistant – Spilled your favorite glass of wine on your new Revolutionary Wood flooring? Not a problem. This wood product has high stain resistance, so clean it up without worry.
Price Range – For a beautiful looking wood floor like this, you'd expect to pay an arm and a leg for it. This product is more budget-friendly than you'd expect, so don't let that deter you.
It also comes in a decent amount of colors as well. If you prefer a gray wood floor like most people nowadays, Mohawk RevWood Antique Craft is the choice for you.
If you're a traditionalist looking for darker brown wood, Mohawk RevWood Elderwood is a great choice. You can also check out Mohawk RevWood Sawmill Ridge for great shade selection as well.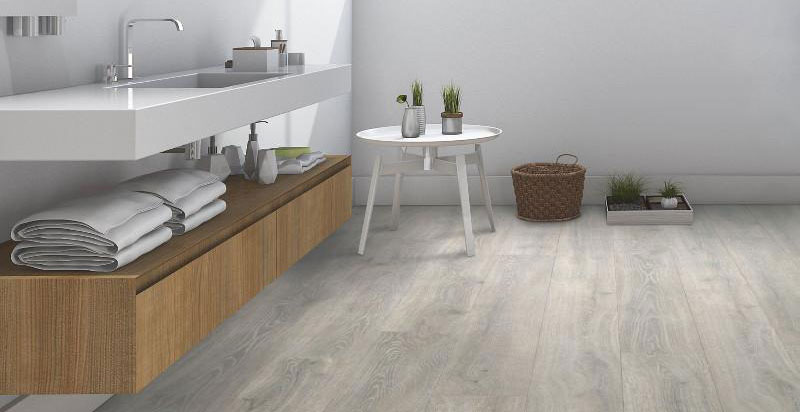 The great thing about this product is that you don't have to sacrifice beauty for functionality. The main reason why homeowners love wood flooring is because of the timeless and elegant look it has. With Revolutionary Wood, you can have a beautiful floor that performs well and lasts for years.
If RevWood has caught your interest, give us a call to check some out. We'll bring samples out to you free of charge so you can see it under your own homes lighting.