We love warranties! It's human nature to want to know when you spend your hard-earned dollars on something, it's going to last. The Carpet and Rug Institute is the industry standard that The Carpet Guys use to help us compile the best way to preserve your carpet warranty.
Top 4 Ways to Maintain Your Carpet Warranty
Regular Vacuuming
Professionally Cleaning
Stain Maintenance
Professional Installation
Regular Vacuuming
According to the Carpet and Rug Institute (CRI), regular vacuuming is the number one step to maintaining your manufacturer's carpet warranty. As dirt and debris become settled on top of and within the carpet strands, a vacuum will pull these up before they have time to do damage to the fibers. The CRI created a "Seal of Approval Program" and compiled a list of vacuums, cleaning products, etc., that flooring manufacturers recognize as acceptable. Here is the list of Approved Vacuum Cleaners. The Carpet Guys recommend the Kirby vacuum. Also, alleviate tracking dirt into the home by removing shoes at the door and walking through the home in socks or slippers (bare feet transfer oils that adhere to dirt. Check out this blog for more info).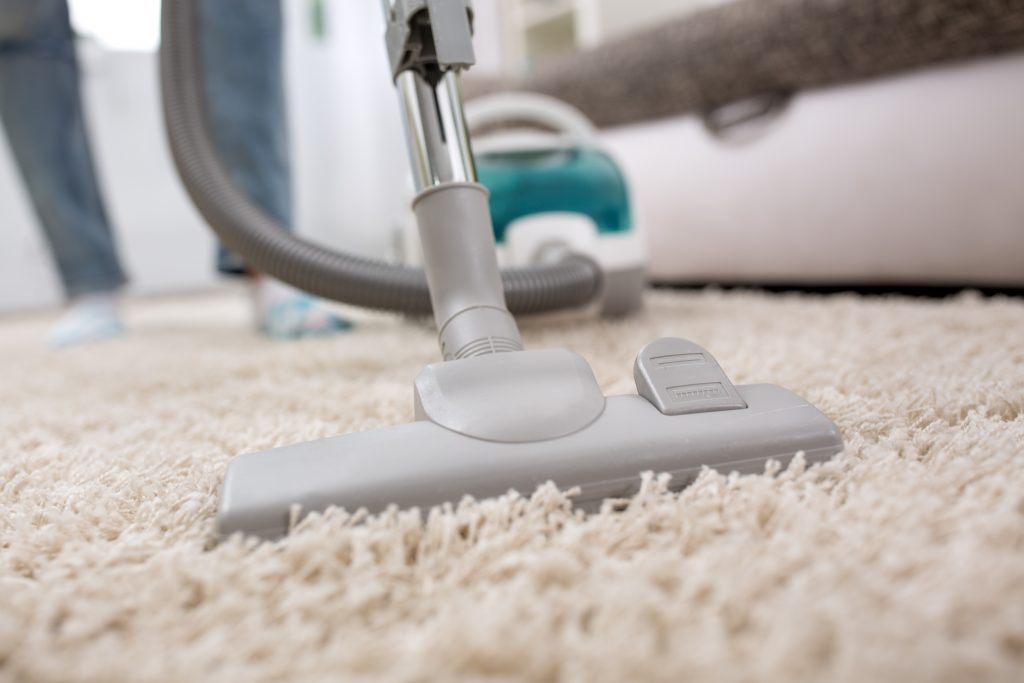 Professional Cleaning
CRI and most manufacturers recommend having your carpet professionally cleaned every 12-18 months, depending on use. The preferred cleaning method is with a steam cleaning extraction process with no harsh chemicals. They also have a list of approved companies that clean according to the CRI's stringent standards. Be sure to save all your receipts. Here is the list of Approved Cleaning Companies.
Stain Maintenance
The construction of carpet has improved tremendously in the last decade. Nylon and polyester fibers can withstand the rigors of a busy household. But you still want to clean up spills or stains as soon as possible. First, you want to absorb as much of the spill as possible with a white cloth or paper towels. Second, you want to use an Approved Cleaning Product. Do not scrub or use a brush. This will degrade the carpet fibers. Manufacturers go a step further and offer their recommended "technique" for certain stains. Be sure to check the manufacturer's warranty for that information.
Professional Installation
All carpet manufacturer's warranties require professional installation. The Carpet Guys adhere to all the CRI 105 Carpet Installation Standards for Residential Carpet. We are so confident that our installers will exceed the standards that we provide a lifetime installation warranty.
If you're also looking for free furniture move and Free In-Home Estimate, Be Wise, Call The Carpet Guys at 855-4-MY-GUYS (855-469-4897).