What are flooring transition strips? The Carpet Guys want to help!  Transition strips are like the cherry on top of a sundae.  It completes the look of the flooring installation.
What is a Transition Used For?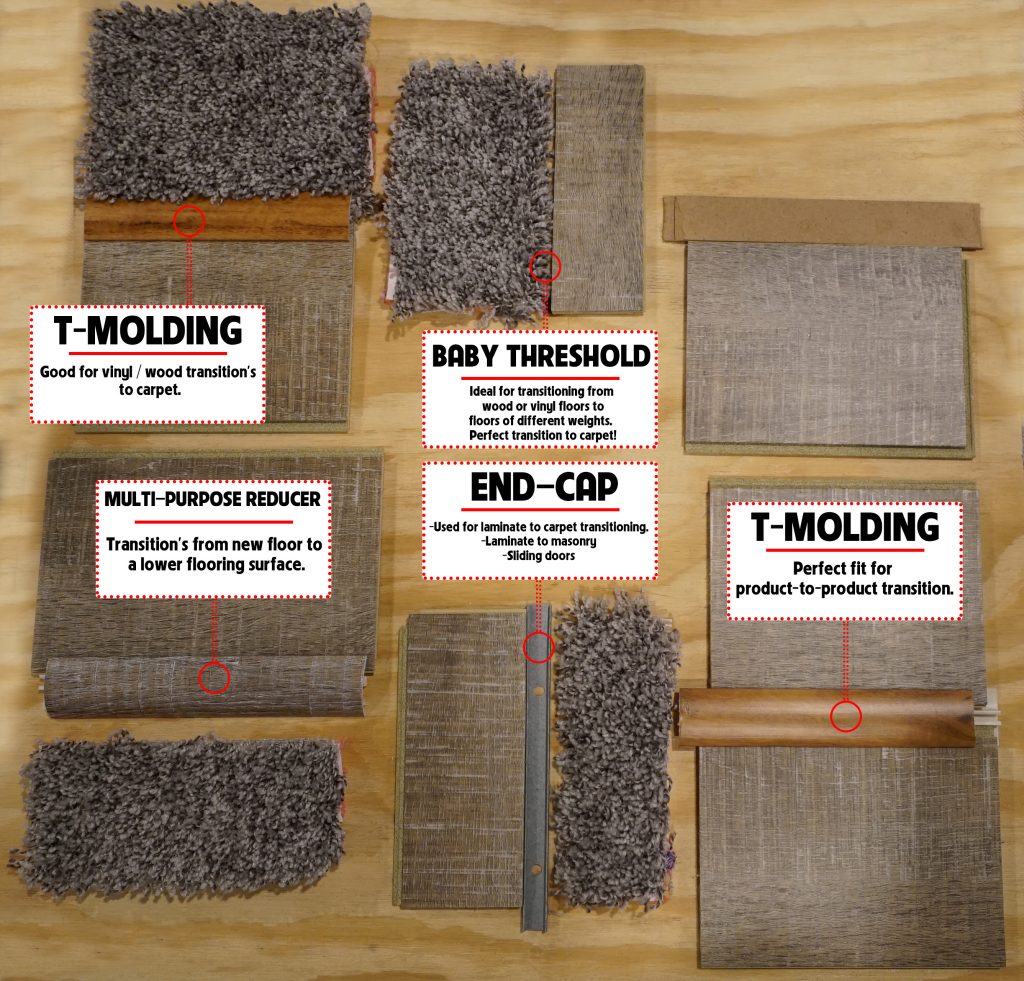 A transition is a strip of material used between two different rooms of flooring.  There are many reasons transitions are necessary.
If there is a height difference between the flooring in two separate rooms.  For example laminate in a hallway that meets bathroom tile.  In most cases, tile sits higher than a laminate floor.  In order to make that difference safe, a transition piece is used.
When hard surface flooring (wood, laminate, LVP, etc.) is laid, there needs to be room for the floor to expand and contract with moisture and temperatures.  This expansion gap would be covered by your transition pieces.
For rooms that border each other with different flooring materials, a transition piece is also needed.  For instance, when carpet meets hardwood.  The transition piece gives these floor pairings a finished edge.  Consequently, there may be contrasting heights in those different types of flooring, as mentioned above.
Should a Transition Blend with Your Flooring?
Fortunately, with advancements in flooring, came advancements in transition pieces.  Gone are the days of only two aluminum strip options, silver or gold.  Now, we can also use metal, hardwood, or even laminate to match your flooring.  However, when a person is walking from room to room, it's important for there to be a noticeable transition so they can anticipate the change in flooring elevation or feel.  This helps prevent accidents.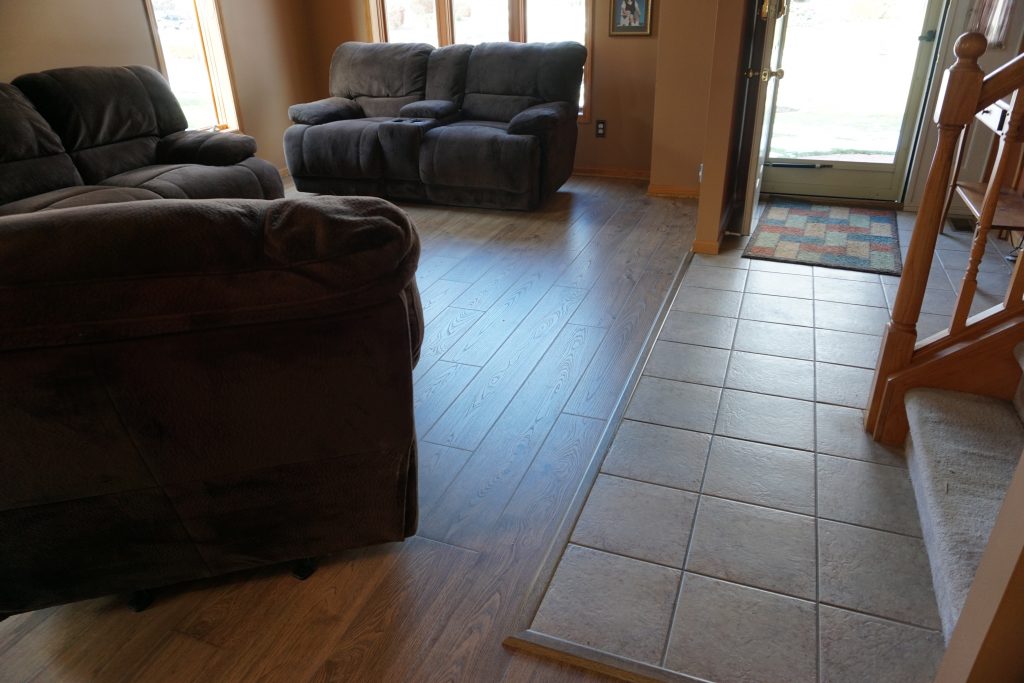 The Carpet Guys specialized installers know the exact transitions that are necessary for each situation.  If you're interested in having new flooring installed, have confidence that your new floors will be finished perfectly.  Be Wise, Call The Carpet Guys at 855-4-MY-GUYS (855-469-4897) or fill out our Free In-Home Estimate form.  One of our friendly, sales-support associates will give you a call.