Do you want a completely FREE estimate for flooring? The Carpet Guys were founded on the principle that no one should have to pay for an estimate. Joe Zago decided as a fledgling entrepreneur to never charge for estimates or exceptional service. Read on to learn more.
Who gets a Free Estimate?
Everyone! You don't have to spend a certain amount to get it. As a matter of fact, you don't have to spend ANY money at all. We will send a professional Design Consultant to your home. They will bring our Showroom of samples with them. Our experienced Design Consultants have all the knowledge they need to help you decide what type of flooring would be best in your home and with your budget. No obligation to buy. Many big box companies wait until the contract is being written to share hidden costs. Their online pricing doesn't match the total paid. Some other flooring companies say it's a free estimate and they will refund the cost AFTER installation.
What comes with a Free Estimate?
Our most powerful asset is our amazing Design Consultants and Installation Contractors. Both teams want you to purchase with confidence and information. If you're doing a large remodeling project, our Design Consultant can work within the scope of the plan to get all the necessary components on the estimate. They can let you know if your floor needs leveling. We know what is needed for your floor rip-up. Even, what furniture needs to be moved, and more! If the kitchen floor needs replacement, and you aren't sure what type of flooring would be best, we can help. We carry the best American manufactured products in carpet, hardwood, engineered hardwood, laminate, sheet vinyl, and luxury vinyl plank or tiles.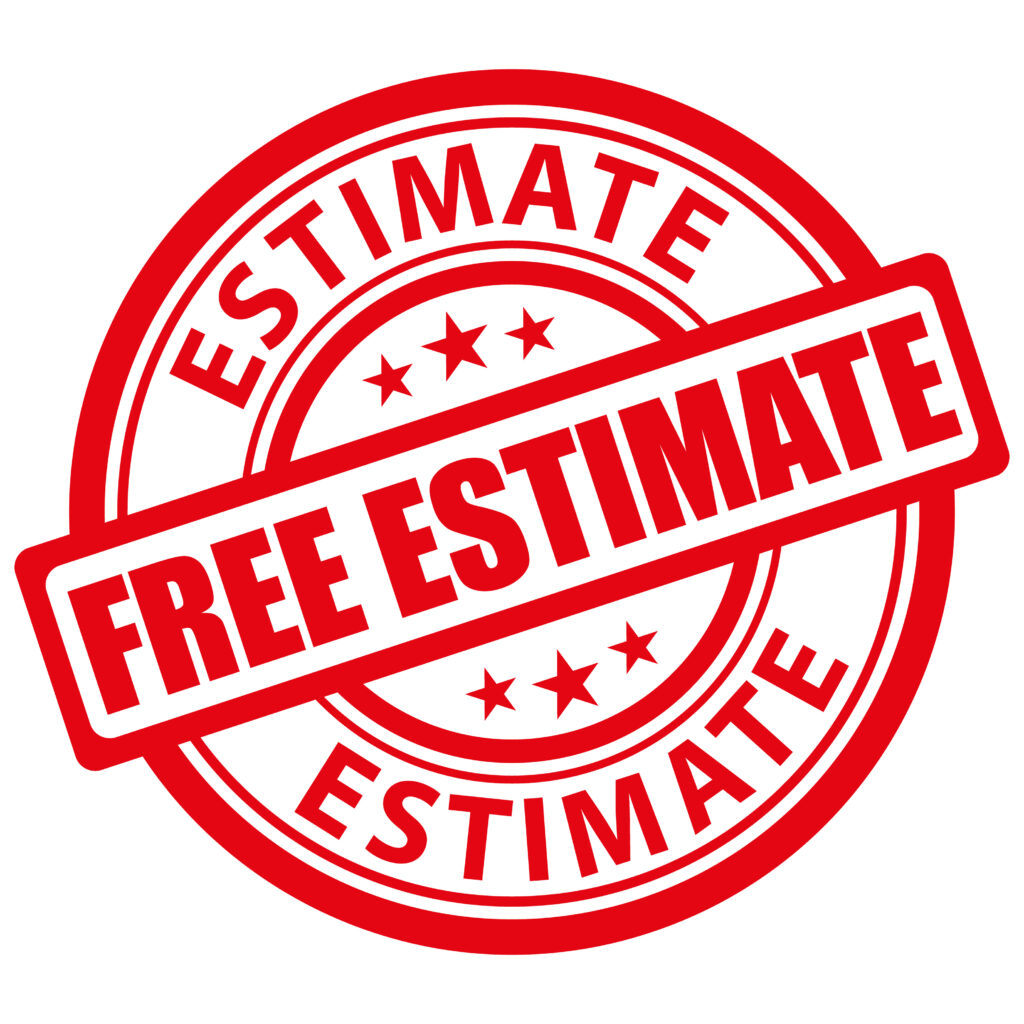 When is the Free Estimate?
We have residential appointments available every day of the week and on weekends for an in-house estimate. If you need a morning or evening appointment, we have those too. We will work around your schedule.
Where to get this Estimate?
In the comfort of your home is where you get your free estimate. If you are moving into a new home, we will be there too. We will do all the necessary measurements for you. Our Design Consultants will bring all the tools to give the best price for any flooring service needed. We have consultants near you all over Southeast Michigan. So, we can be at your door and give you an estimate in any weather conditions.
Why get an Estimate?
Why not? If it's free, there's no reason not to call today. Don't forget to ask about all our other inclusive items. We offer Free Furniture Move, Free Installation Warranty, or our Free Referral program. The referral program pays you to tell friends about your wonderful experiences. Need a Free Square Foot Calculator? Check out ours at www.carpetguys.com/calculator/. At The Carpet Guys, we have friendly schedulers standing by to help you at 855-4-MY-GUYS (855-469-4897) if you want to talk to a person. You can also schedule online at www.carpetguys.com/schedule
Some other things The Carpet Guys recommend that are FREE:
After the flooring is installed, will you need a free estimate for painting?
Have foundation issues or water damage and need a free estimate for repair work?