Have you ever wanted to know how to cut carpet? When The Carpet Guys professional installation team arrives and carries your roll of carpet into your home, so much has gone into preparing that floor covering for you. Even cutting carpet has become a state-of-the-art process.
First, We Prepare Your Roll
First, The Carpet Guys Design Consultant will upload your home's precise measurements into our Mobile Measuring Application. The Carpet Guys warehouse is notified to pull your perfect chosen carpeting from our stocked warehouse shelves. Then, the cuts are made for your home's specific measurements.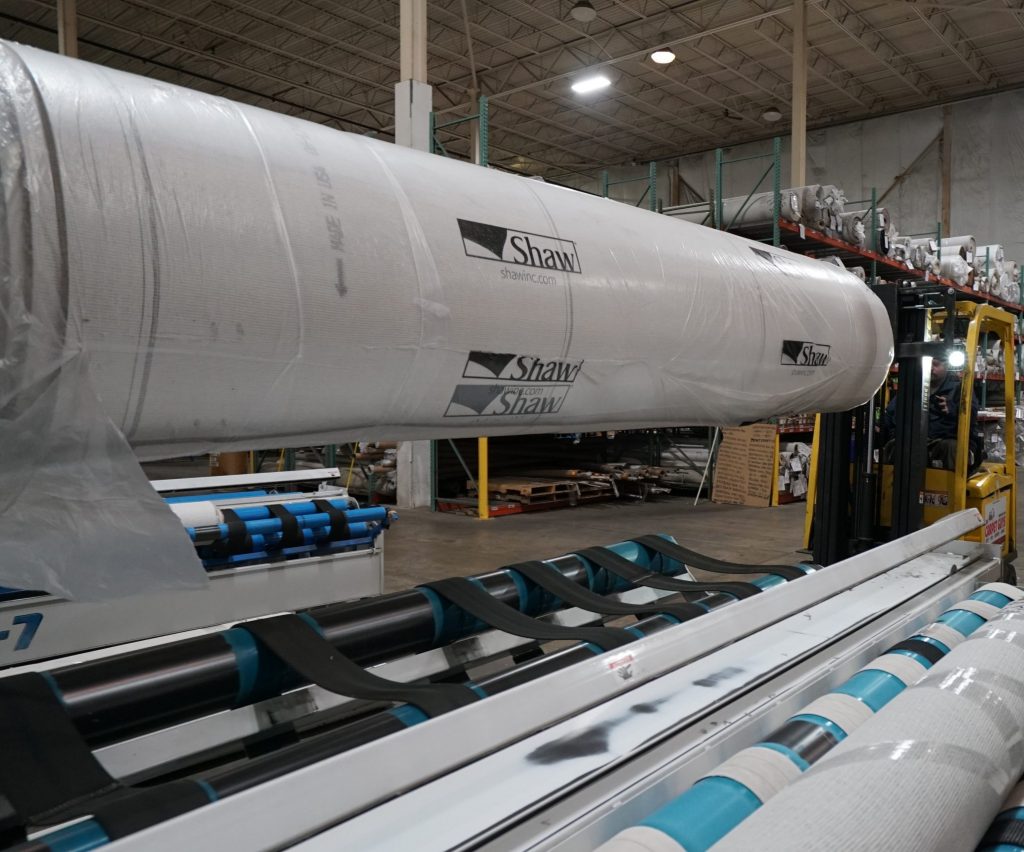 Second, We Make Your Cut's
Using the cutting machine, we make the trims necessary for each room's piece.  In contrast, big box stores and small companies that don't specialize in flooring will roll the carpet out on the dirty warehouse floor.  By using this machine, we keep the carpeting off the warehouse floor ensuring you're getting the best product possible. Because of the efficiency of the machine, we can turn a 20-cut day into a 40-60 cut day.  This means that more customers are processed in a shorter period of time. It also allows us to offer next-day turn around on all in-stock items.
Finally, We Install Your Perfectly Cut Flooring
Absolutely, the best aspect of having this cutting-edge machine is that each cut is made using computer "eyes" that sense the exact measurement. Therefore, we are able to cut carpet straight and accurately. This allows the piece to be placed in the room perfectly square.  Less work for the installers means you can enjoy your new floors that much sooner at a price you can afford!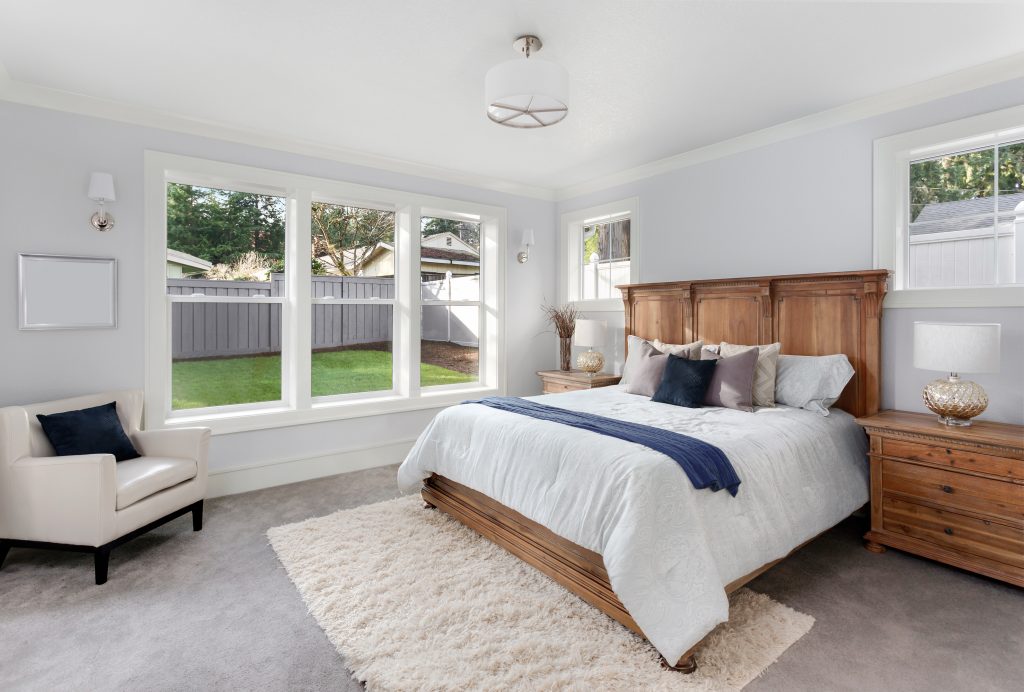 As a result, every process of what The Carpet Guys do is made to be efficient and professional. This includes cutting your carpet. Check out our blog about what to expect when you buy from The Carpet Guys "10 Easy Steps to New Flooring". If you're interested in getting great prices passed on to you, Be Wise, Call The Carpet Guys at 855-4-MY-GUYS (855-469-4897) or fill out our Free In-Home Estimate form.