Setting the perfect table isn't something we do every day. Therefore, it's nice to have a reminder of what it takes to impress our guests. Here is how to set a perfect table for those special events according to The Carpet Guys.
Choose a Theme
To narrow down the very broad spectrum of the perfectly decorated table, chose a theme. Being as specific as possible will help. Not just "Thanksgiving" but what kind of Thanksgiving? You can pick a harvest theme with bundles of corn, pumpkins, and fun-shaped squash. Or choose a color scheme for your holiday like blue and silver. Then you can use your everyday dishware but accent your place settings with colors or décor for your theme.
Fall Harvest Theme

Blue and Silver Theme
Veer from the Formal Place Settings
If the table looks too formal (unless you're having a black-tie event), it can make your guests feel uncomfortable. Instead, go with a more layered effect. Still, put your fork on the left and knife and spoon on the right. Put your dinner plate, then your bread plate and your soup/salad bowl stacked in the center of each place. Fold your napkin in a way that goes with your theme and put it in the bowl. This will add a texture to a sometimes-benign table setting. Glassware is often to the right of the plates but give some thought to creating convenience for your guests by putting glassware close to the drinks so they can serve their own as desired.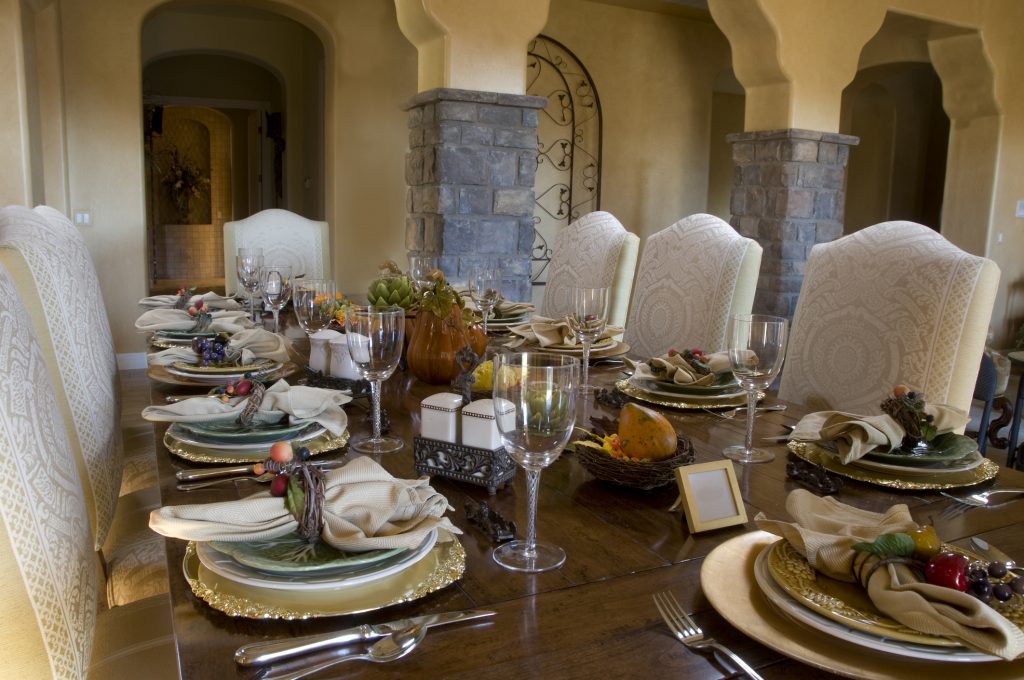 Table Centerpieces
Now that you have your theme picked out and your table set, you know how much space you have to work with for centerpieces. For a small space, delegate a long, narrow platter or tray for your items because you will most likely have to move it when it's time to bring the food out to the table. This makes it easier to relocate if it is self-contained. For a larger space, use narrow candles of different heights or short flower arrangements so that your guests can still see over them to converse. Want to know how to do this on a budget? Check out our other blog How to Decorate for the Holiday on a Budget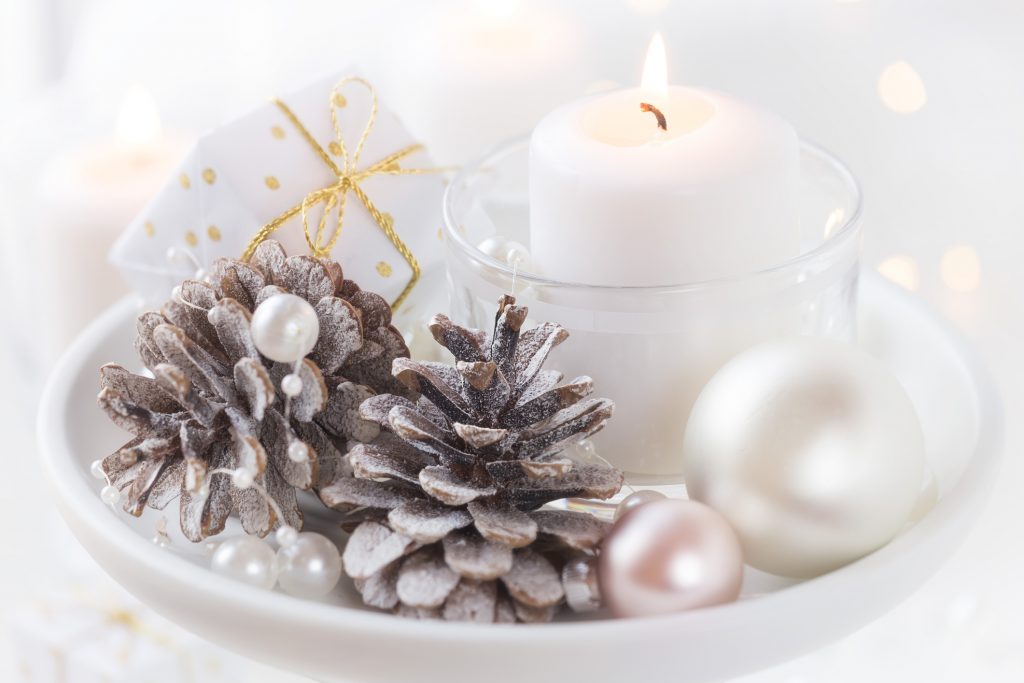 New Flooring
Your perfect table needs to sit on the perfect flooring. You've wanted to replace your flooring since you moved into that home. The Carpet Guys have the ultimate financing options so you can have NEW FLOORING NOW!! Our Design Consultant will show you all the options available in laminate, vinyl, hardwood, and carpet. Our installers can install most contracts within one day so you can have it done in time for your guests. Be Wise, Call The Carpet Guys at 855-4-MY-GUYS (855-469-4897) and prepare to WOW your family and friends at your special event!