When trying to decide between laminate or hardwood, there are some key factors to consider. Upkeep, the climate in the room, household patterns, and most importantly, budget, are the main topics The Carpet Guys will cover in this blog.  Read on to find out more.
Household Patterns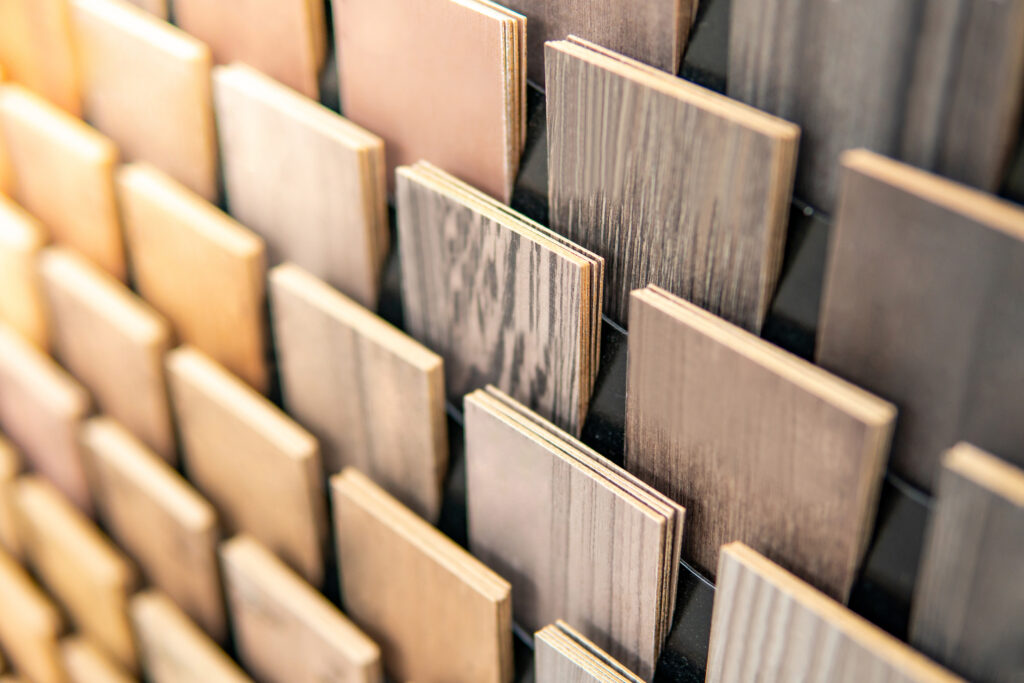 When a Carpet Guys Design Consultant comes to your home for your Free In-Home Estimate, they will ask questions about your household needs.  Do you have children or pets?  Does the room that needs new flooring get a lot of foot traffic?  What flooring type is currently in the home?  What room will the flooring be installed in?  These are all factors that need to be discussed to assess the best choice for your home.  It is best to have a flooring professional help make this decision.  They can help explain the pros and cons of each flooring type based on your household style of living.
No two homes are alike so neither laminate nor hardwood would be a clear winner in this category. It would depend on the individual needs of the home.
Climate in the Room
While discerning the household's needs, a good salesperson will also discuss the climate in the room. If your home is in a climate with expansive temperature changes or high humidity levels, then a high-quality laminate would be a clear winner. Areas in northern or Midwest America can have huge temperature changes within a single day.  These adjustments cause the hardwood to expand and contract. Over time, these shifts create gapping and warping. Equally, are the damages to hardwood from excessive moisture.  Kitchens, bathrooms, entryways, and any room below the grade of the home are not recommended for hardwood.  Today's high-quality laminates even boast water resistance which no hardwood can do.
In this category, laminate comes out ahead.
Cleaning Laminate or Hardwood
When it comes to the upkeep of hard surface flooring, they are all created equal. A dust mop is the easiest daily cleaner. For any liquid spills, they should be cleaned up immediately and dried with a dry clean towel. Do not allow water or other liquids to sit on laminate or hardwood. Even though there are waterproof high-quality laminates, the core is made of wood fiber and can still be damaged from standing water.
For long-term care, laminate wins the category again.  Being a naturally scratch-resistant surface, it beats hardwood for durability. The protective surface of the laminate also protects it from fading in sunlight. While hardwood will lighten over time if not protected.  Though you can refinish the surface of hardwood, it is very expensive and can only be done a few times before needing replacement.  Whereas laminate boards can be replaced whenever needed.
Cost of Laminate or Hardwood
This brings us to the cost of each product.  Hardwood runs approximately $8-$15 per square foot. Unfortunately, the cost of wood is going up exponentially with rising inflation costs. Whereas laminate costs roughly $2-$5 per square foot. Also, the cost of installation for hardwood requires an experienced and knowledgeable installer. If it is not installed properly, the temperamental material will have problems after installation.  Laminate has a straightforward click-and-lock method for installation and is even the preferred flooring for DIY'ers.  When the product has seen wear-and-tear, it can be almost as much to sand and resurface hardwood.  Laminate boards can be replaced and at their low cost, are easy to keep looking new.
Laminate is a clear winner for the cost of the product, installation, and even long-term. Even when it comes to the resale value of the home, realtors are looking at ANY hard surface being an advantage over carpet or sheet vinyl. So, hardwood may not carry the weight much more than laminate would.
No matter which flooring surface is selected, laminate or hardwood, The Carpet Guys have the best installers and products in the industry.  Call 855-4-MY-GUYS (855-469-4897) to set up your free estimate.  Or go to our schedule page and set up an appointment with one of our friendly Design Consultants.  We can help you decide which high-quality laminate to choose from.