With spring just around the corner, and homes are going up for sale, The Carpet Guys want to help make moving easier. If you bought a new home, you are realizing just home much stuff you have. A lot of packing is in your future. So how do you make this easy on yourself? Let The Carpet Guys help.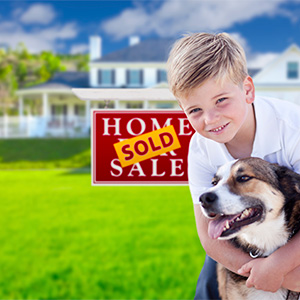 First off, consider the necessities:
What stuff do I need/what can I get rid of?
Do the floors of your new home need to be replaced?
Have I double checked the utilities?
What supplies will I need?
Have I labeled my items by room?
Do I need moving services?
Get Rid of Useless Items
Take some time to separate the items you need from the items you don't use anymore. Most items can be split into 3 categories: sell, trash, or donate. Consignment centers, eBay, Craigslist, Facebook Marketplace, etc., are all great places to sell gently used items. Or, consider donating things to your favorite charity. If it's unusable or obsolete, it goes in the trash.
After you are left with the items you're keeping, place the items in boxes and label them for what room they belong to. The key to moving is starting organized.
If you have a lot of items that you must keep, you may be in need of moving assistance. For a smaller move, ask family and friends. If you have more than a few rooms to move, you may want to contact a service.
Do you Need Flooring Renovations?
Before moving into a new residence, having your flooring changed or replaced is much easier when the home is empty. The Carpet Guys can oftentimes replace your flooring the next day. Give us a call at 855-4-MY-GUYS and we will set up a free in-home estimate. It will be easier to move into your new home with beautiful new flooring.
After you have moved from your old home, you may need to replace flooring for the new owners. Many purchasers will put a stipulation in their home purchase agreement that they want carpet replaced prior to closing on the home.
Utilities
Make sure to find out which utilities you will need to start up, transfer or cancel. For example, if making a short distance move, you can transfer your electricity from the old address to the new address. It may require a service person to come to the home in the case of a gas shut off or turning on.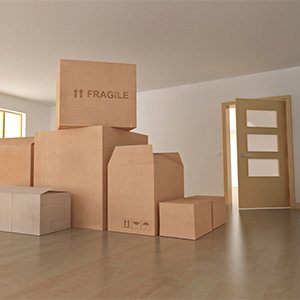 What Moving Supplies do you Need?
Figure out what supplies you will need for the move. Besides the obvious large count of boxes, you may need to pick up other items such as:
Plastic/Bubble wrap
Bags
Plastic bins
Stretch wrap
Tape and dispensers
Hopefully, these resources will make moving a little easier for you. The Carpet Guys can kick-start your new space with new floors and we hope you enjoy your new home for years to come. Go to our free estimate scheduling page to book your appointment today!