Hardwood Floor Installation Methods
If you are looking to get hardwood floors installed, it is important to know how to correctly install it. Hardwood is the most naturally beautiful flooring product on the market today. Hardwood flooring provides a natural wood look and feel that no other product can provide, and with the proper installation, it will last for a long time.
As the best place to get hardwood flooring, we know what it takes to install it correctly. There are a few different types of installation methods that professionals will use. These methods include the following:
Nail Down - This is the most commonly used method today. The individual hardwood planks are securely fastened together by nailing them down to the subfloor.
Floating - This hardwood flooring installation method is done without use of any mechanical fastening. The planks are laid out on the floor and connect, allowing them to loosely "float".
Glue Down - For this method, there is an adhesive spread on the bottom of the planks used to hold them down securely to the subfloor. This is more commonly done with engineered hardwood.
Staple Down - Quite similar to the traditional nail down method, the flooring is secured to the subfloor with staples instead of nails.
With the correct methods of hardwood installation, your flooring will look good for years to come. Make sure to learn how to properly maintain it to further the performance it provides.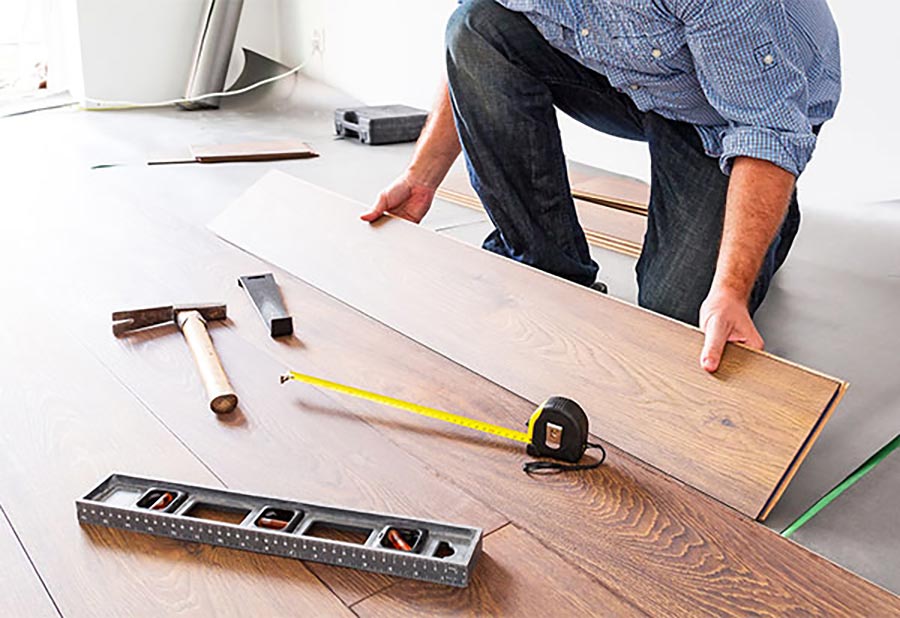 Get Hardwood Installed from the Pros
If you are ready to have hardwood floors installed in your home, contact The Carpet Guys today. We have an expansive history with hardwood, and we know exactly what it takes to put it in place correctly. The craftsmanship our installers can provide is second to none, and we guarantee that you will love your new wood floors for years to come.
There is nothing better than having new hardwood flooring installed by your local flooring dealer. To schedule a free in-home estimate with us, take a few moments to fill out the form on our website. You can also call in and schedule an appointment with one of our friendly call center representatives if you prefer.
With us at your side, your flooring will look better than ever. Get the most beautiful wood flooring installed in your home today!