After a Carpet Guys installation, it's important to stay on top of the best carpet cleaning. New carpet has warranties provided by the mill that produced your flooring and to maintain that warranty, you must show proof of regular cleaning by a professional. The Carpet Guys will share some great recommendations for in-home carpet cleaning.
Weekly Maintenance
As soon as our installers finish your installation, they vacuum the carpet. This is not just to leave your home clean and pick up stray, cut fibers. We also vacuum to pull the fibers to attention and help them sprout. We recommend vacuuming a few times that first week after installation to open the fibers for a softer, cleaner-looking flooring. Then, make sure to clean up any spills immediately and vacuum once a week. This will keep your carpet looking new longer.
Professional Carpet Cleaning
The manufacturer that made your carpet also provides a warranty for the flooring they produce. Should anything go wrong with your carpet, they may replace it. But only if you have maintained the proper care according to their website or The Carpet and Rug Institution. For more information on the American-made carpet manufacturers that The Carpet Guys work with and their warranty requirements, check out this blog "Did You Know Flooring Comes with a Warranty?"
Carpet Cleaning Southeast Michigan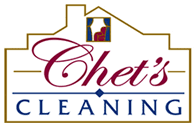 If you're looking for carpet cleaning in Troy or carpet cleaning in Madison Heights, The Carpet Guys recommend using Chet's Cleaning. When the commercial says, "four out of five dentists use Crest," this flooring installation company uses Chet's Cleaning as our own in-house flooring. They are professional and able to get stains out of our flooring. We have them come to the office every year or 18 months to maintain our own flooring warranties. Come visit our showroom at 977 E. 14 Mile Road in Troy and see how clean our floors are!
Between The Carpet Guys installation guarantee, our professional installers, and Chet's Cleaning service, your flooring will look amazing for many years! Please call us at 855-4-MY-GUYS (855-469-4897) or go to our website to schedule your FREE in-home estimate and we can send one of our complimentary Design Consultants to your home. Or come to our showroom and see all the new things happening at The Carpet Guys.