With so many people spending time at home, customers are asking what is the best flooring for home gyms? The Carpet Guys can help with some great flooring options no matter what conditions your home gym will be created in. Read on to find out more.
Basement or Concrete Floor Gyms
Most home gyms are set up in a basement, garage, or other concrete floor areas. Though this is the ideal flooring to support heavy exercise equipment, it has other drawbacks. For example, it is not recommended to install hardwood or laminate in a room with high humidity. Concrete slabs or poured flooring are often where moisture seeps from the ground beneath the home. This could cause the warping of wood or laminate flooring. Luxury vinyl floor planks are better for high humidity conditions but are more susceptible to scratching and dents from fitness machinery.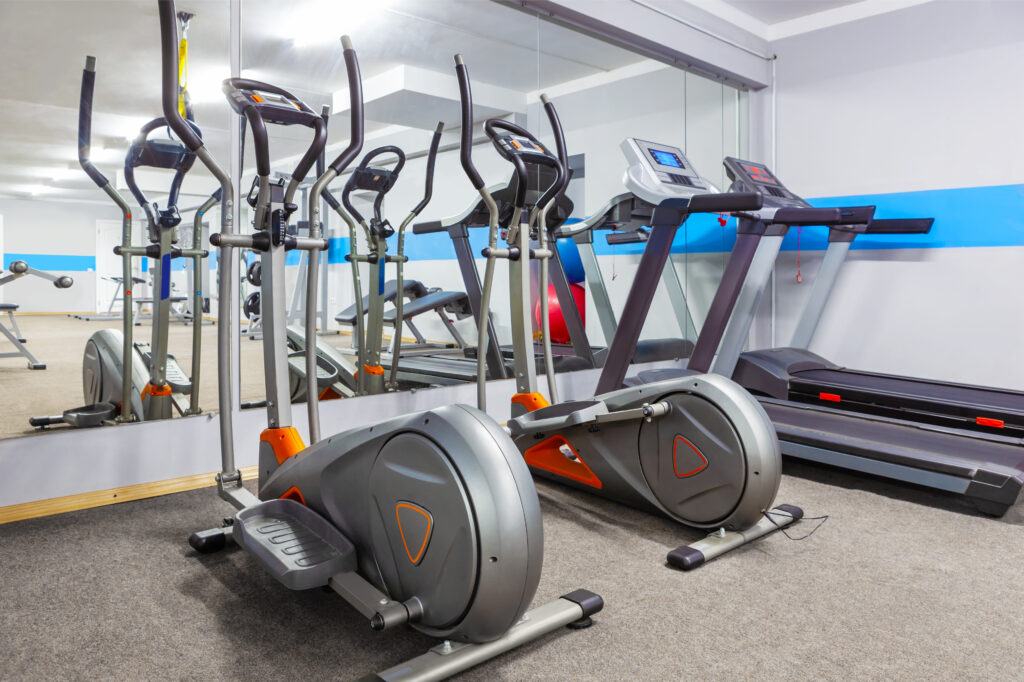 Need Some Cushion?
One of the best floors for an at-home gym would be carpet tiles. They can be installed over cement and provide a cushion for exercising. It's durable for underneath heavy equipment and easy to replace if there should be spills or damage. Carpet tiles are also noise dampening. It's the cheapest and easiest type of flooring to install so can work within almost any budget. If installed properly, this is ideal.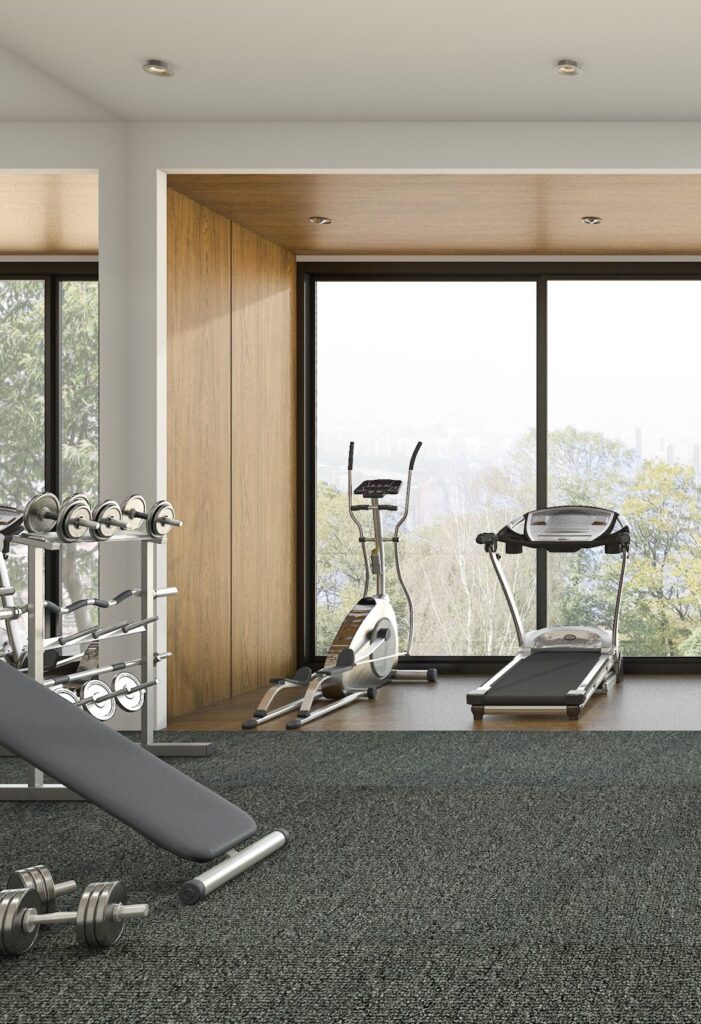 Need Easy to Clean?
A second flooring type if you're creating a gym at home would be sheet vinyl. Again, it can easily be installed over concrete and comes in a roll instead of squares like carpet tiles. This would be an easy to clean style. It withstands high moisture flooring but does not provide much padding for high-intensity workouts. Sheet vinyl is also a very low-cost flooring type.
The Carpet Guys suggest adding a fan and rubberized mat along with your flooring of choice. Call 855-4-MY-GUYS (855-469-4897) to set up your Free In-Home Estimate with one of our professional Design Consultants and we can help you create your best home gym.