When it comes to choosing the right flooring for your home, climate can play a pivotal role. Flooring materials respond differently to various environmental conditions, so it's crucial to choose a type of flooring that aligns with your region's climate. From scorching summer heat to icy winter chills, The Carpet Guys have you covered with this guide to the best flooring products for hot and cold climates.
Optimal Flooring Solutions for Hot Climates
In hot climates, you often contend with high temperatures and humidity. These conditions can warp or fade some flooring materials. Therefore, you must select options that are heat and moisture resistant:
Luxury Vinyl Plank (LVP): Luxury Vinyl Plank is an excellent option for hot climates. It's designed to withstand high temperatures and humidity without warping or fading. It's also easy to clean and maintain, which makes it a practical choice for hotter climates. Plus, it can mimic the look of natural wood or stone, adding a touch of elegance to your space.
Laminate Flooring: Laminate flooring performs well in hot climates too. It can imitate the appearance of heat-sensitive materials like hardwood, providing aesthetic appeal without the risk of damage due to heat or humidity. Laminate flooring is also easy to clean, making it a convenient choice for hotter environments.
Best Flooring Choices for Cold Climates
Cold climates call for flooring that can provide insulation and withstand potential moisture from snow and ice:
Carpet: A time-honored choice for cold climates, carpeting offers warmth and insulation. At The Carpet Guys, we offer an extensive range of high-quality carpeting with different thicknesses and materials tailored to your needs.
Engineered Wood: Unlike solid hardwood, engineered wood can cope with temperature and humidity fluctuations, making it an excellent choice for colder climates. It delivers the beauty of real wood without the risk of warping or shrinking.
Choosing the right flooring goes beyond aesthetics—it's about creating a comfortable living space that's in harmony with the environment. At The Carpet Guys, we are experts in understanding these nuances and assisting you in making the best decision for your home. To make the process even more seamless, we offer free in-home estimates. This gives you can get a realistic idea of what your new flooring project will cost, with no obligation. So don't hesitate, call The Carpet Guys today and schedule today!. Discover the best flooring choices for your unique climate and lifestyle, and embark on the journey of transforming your living space.
Summary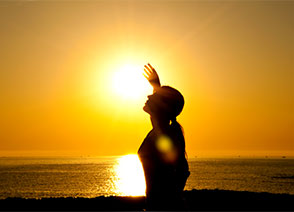 Article Name
Flooring for Different Climates: Best Choices for Hot and Cold
Description
Explore optimal flooring choices for hot and cold climates with The Carpet Guys. Schedule a free in-home estimate today!
Author
Publisher Name
Publisher Logo