If you want to know how to clean laminate floors, this is the blog for you! The Carpet Guys can give you all the best tips on daily cleaning and also some deep-cleaning options. Read on to find out more.
Do NOT Use Water on Laminate Floors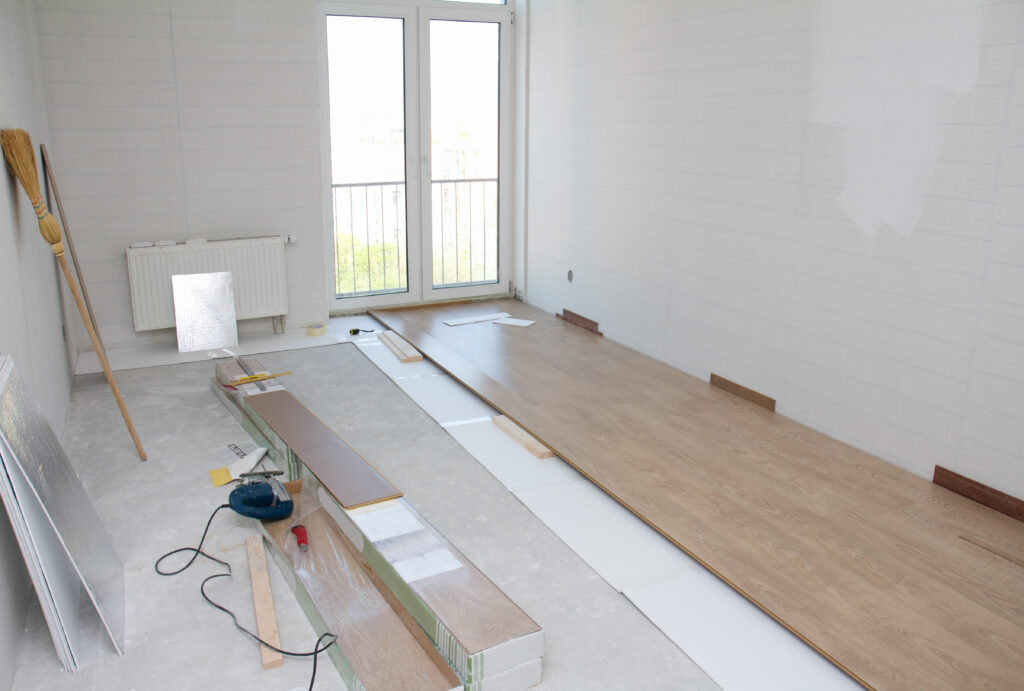 Laminate flooring is a wood by-product. Water and wood do not mix. If water is allowed to sit on laminate flooring it may cause damage, swelling, joint separation, and delamination. Do not use steam mops on any hard surface flooring. They push heated water into the grooves of the floor and can cause harm to the subfloor. Only use approved cleaning products by the flooring manufacturer so the flooring warranty is not voided.
To learn more about Mohawk's approved cleaners and processes, check out this link Mohawk's RevWood and Wood Cleaning and Maintenance. It is also recommended to invest in a reusable, microfiber dust mop. The removable, soft pad can be used for regular dusting of the flooring surface and can be used with approved cleaners and then machine washed. Remember not to use fabric softeners when cleaning your dust mop pads because they will cause a build-up of residue on your floors.
For Daily Cleaning of Laminate Floor
For daily cleaning, use the dust mop mentioned above, a soft-bristled broom, or a vacuum with the hard surface setting (disengage the beater bar). It's important to keep the flooring clear of debris to avoid scratching the surface of your laminate. Make sure to keep pet's nails short and clean up spills immediately with a clean cloth. If using a proper laminate floor cleaner, do not spray it on the floor. Spray the cleaner on your dust mop or a clean rag and then wipe the surface. Do not use abrasive cleaners, oils, soaps, varnish, or other "shine enhancers". These could cause damage to the surface of the laminate and void your warranty.
Some other suggestions for the daily protection of your beautiful, clean laminate floors are:
Install UV protective shades or blinds to the windows
Use protective pads on feet of furniture
Don't drag heavy objects across the flooring
Use mats at entry ways and rugs in high traffic areas
Rearrange furniture periodically to allow your flooring to wear evenly
For Problem Areas
If there's wax or gum, use an ice cube to make it hard and gently scrape it off the surface with a credit card. Wipe the residue up immediately. For stains like tar, markers, oil, or paint, use an acetone nail polish remover and a white, clean dry cloth. Make sure not to allow any product to sit on the surface for long. Most manufacturers also recommend maintaining proper humidity in the rooms with laminate. 30-50% humidity in the room is ideal. The heat from the winter and humidity in the summers cause warping of the flooring over time.
If you don't have laminate floors but are interested in the ease of maintenance they provide, call The Carpet Guys today. We not only install carpet but also laminate, luxury vinyl, hardwood, and more! Our experienced Design Consultants will bring samples to your home and let you know if laminate will work for your household needs. Schedule your Free In-Home Estimate now at 855-4-MY-GUYS (855-469-4897) or click HERE to schedule it online.