In the world of flooring, two titans reign supreme: the soft allure of brand new carpeting and the timeless charm of hardwood. Each brings its own set of strengths to the table, captivating homeowners for generations. But which one comes out on top? Let's delve into the ultimate showdown between carpet and hardwood.
The Soft Appeal of Carpeting
Comfort Underfoot: One of the most noticeable perks of carpeting is the softness it offers. Stepping onto a plush carpet first thing in the morning can feel like a warm embrace for your feet.
Warmth and Insulation: Carpets act as insulators, making rooms feel warmer during colder months, and can even help save on heating costs.
Safety: For households with young children or elderly residents, the added cushioning of carpets can prevent injuries from accidental falls.
Versatility: Modern carpets come in an incredible variety of colors, textures, and patterns, ensuring there's something to match every décor.
The Timeless Elegance of Hardwood
Longevity: With proper care, hardwood floors can last generations, offering enduring beauty and adding value to homes.
Easy Maintenance: Unlike carpets, where stains can be a menace, hardwood is easier to clean and maintain. A simple wipe, and you're good to go!
Aesthetics: The natural patterns of wood grains, combined with the variety of available stains and finishes, means hardwood can suit any aesthetic, from rustic to ultra-modern.
Eco-friendliness: Many hardwood options come from sustainable sources, making it an eco-friendly choice for green-conscious homeowners.
The Carpet Guys' Verdict
While both carpet and hardwood have their unique benefits, the best choice depends on individual preferences, lifestyle, and the specific needs of each room in your home. Some homeowners even choose a combination of both, using carpets in bedrooms for added warmth and comfort, while adorning living areas with the elegance of hardwood.
Why Choose The Carpet Guys?
Expertise: With years of experience under our belt, we guide you through the process, ensuring you make the right flooring choice for your space.
Quality Selection: We house an extensive range of both high-quality carpeting and hardwood options, catering to every style and budget.
Convenience: Schedule a free in-home estimate, and our professionals will come to you with samples, making the selection process seamless.
Lifetime Installation Warranty: Our commitment to excellence means we stand by our work, offering a lifetime installation warranty for your peace of mind.
Ready to make a decision? Or perhaps you'd like to see and feel some samples before settling? Get in touch with The Carpet Guys today and step into a world of endless flooring possibilities. Your dream floor is just a call away!
Summary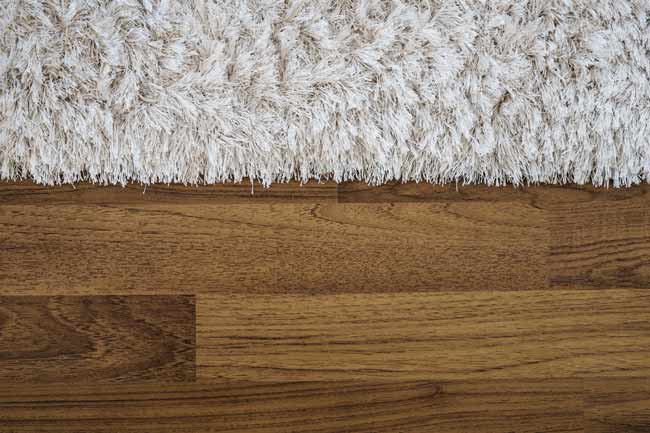 Article Name
Soft vs. Hard: The Ultimate Showdown Between Carpet and Hardwood
Description
Carpet vs. Hardwood: Dive into the pros and cons of each and discover the best fit for your home with The Carpet Guys.
Author
Publisher Name
Publisher Logo