Making the appointment is Step 3 in the series of What to Expect From The Carpet Guys. Making your appointment for flooring installation should be fun and exciting. For some people, it can cause anxiety. Let The Carpet Guys make it simple with this step-by-step process.
Next-Day Installation or Special Order
Now that you have hand-picked your flooring, the Design Consultant will set up your installation day and time.  If you pick in-stock carpet, you can have next-day installation.  If it's not in stock, the Order Entry department will let your Design Consultant know the estimated delivery of your custom flooring.  Once we have received it in our warehouse, one of our professional Customer Service Representatives will give you a call.  At this time, installation day and time will be set up. 
Flooring is Prepared for Delivery
Then our warehouse will cut your carpet to the specifications. If you want to know how we cut our carpet, check out this blog and video of How We Cut Your Carpet. If you have a hard-surface install (hardwood, laminate, or LVP/LVT), the warehouse will deliver the flooring to your home in advance. This allows the flooring to acclimate to the temperatures and humidity levels of your home before installation.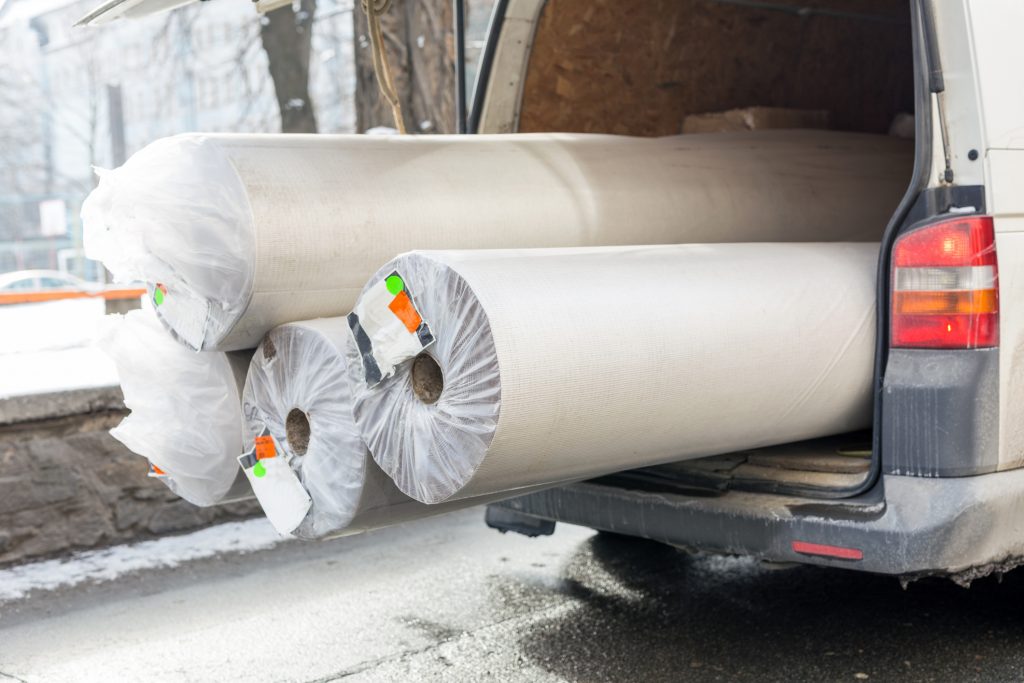 Preparing Your Room(s) for Installation
When deciding the day and time for your installation, remember that you may need to prepare your room(s). Give yourself time to have gas, water, and electronic equipment disconnected.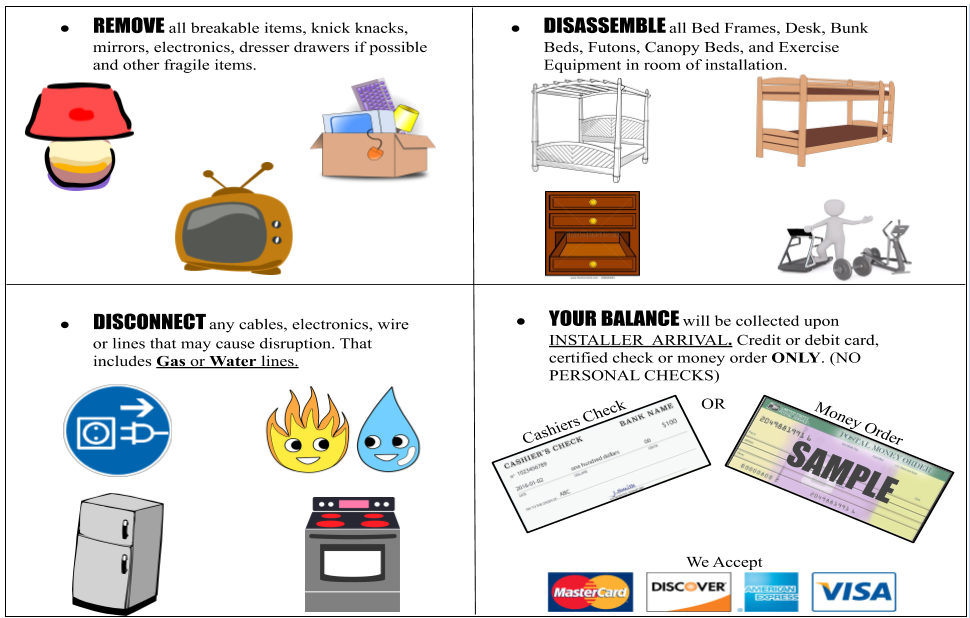 How Long Does it Take for Flooring Installation?
Remember, flooring installation of any kind falls under the home improvement category and takes time to do it right!  Depending on how many square feet are being installed, it may take more than one day to complete.  We do have install appointments in the morning when the kids are at school or on weekends.  If your installation is on a weekend, you won't have to take time from work.  Less square footage means the install may take only a few hours.  If there is a previous flooring that needs to be removed before installation, that also takes time. The installer will then have to prep the subfloor to receive the new flooring.  The Carpet Guys installers want to make sure all facets of the installation are handled properly so your flooring will stand the test of time!
Keep your eye out for even more reasons to call The Carpet Guys in our step-by-step blogs.  With over 30 years of experience in the flooring industry and exceptional teams, making your appointment will be as easy as 1-2-3!  Be Wise, Call The Carpet Guys at 855-4-MY-GUYS (855-469-4897) or fill out our Free In-Home Estimate form.