This is Step 9 – The Clean Up and Furniture Move, in our blog series of 10 Easy Steps to New Flooring. Be sure to check out the other detailed steps in the series (see links below). This series is meant to help those new to The Carpet Guys Family understand the process of getting new flooring. Let's continue taking the guess work out of your flooring purchase…
The Clean Up
Once the flooring you carefully chose has been installed by our professional installation team, and all the transitions and moldings have been placed, it's time to clean up our mess. For a hard surface installation (hard surface includes laminate, luxury vinyl plank/tile, engineered hardwood or hardwood) the installer will have the remaining boxes stacked wherever you want them stored. The installer will place any planks you don't want in the garbage or haul them away.
For a roll installation (rolls include carpet and sheet vinyl flooring) and you want to keep any remaining pieces, make sure to let your installer know before the installation, so they can roll it up and set it aside for you. If you don't want to keep any scraps, they will be hauled away or set at the curb.
The team will also clean up any cutting and installation tools they used. This may include a table saw, extension cords, knives and blades, buckets of glue, seam iron, power stretcher, hammers, nail guns, etc. Just a reminder, as you can see by the list of tools, flooring installation is a MAJOR home renovation. This type of construction is not conducive to small children or pets. Please keep your family safe by keeping them AWAY from installation materials and tools until the clean up is complete!
Dumpster for Clean Up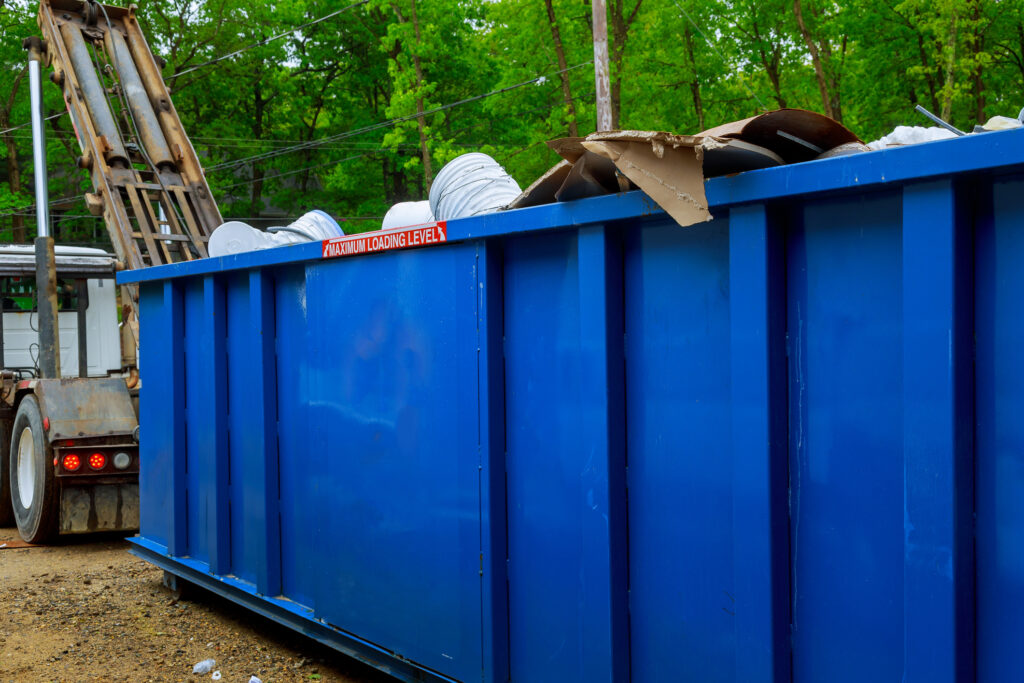 Sometimes, The Carpet Guys may decide you need to have a dumpster or other type of removal done. If you want us to, we can schedule a dumpster delivery. We can also take care of the dumpster pickup. Make sure to let your Design Consultant know that you want this done when he is preparing your contract. There may be a fee associated with this service.
Vacuuming or Sweeping
Once the installation team has cleaned up the old debris and loose materials, they will either sweep with a broom, or vacuum your new flooring. For a carpet installation, it's important to vacuum. This helps pull up any loose fibers and return the carpet to it's former plushness before being rolled for installation. They will trim any fibers that sit above the pile, so your carpet looks uniform.
Return the Furniture
Now the installing crew will return any furniture that had to be moved to complete the installation. Make sure that you are present when this clean up process happens. That way, you can make sure to get the pieces back exactly where you want them. They may not be aware that your TV goes on that table and you need it pulled away from the wall to reconnect your cords. Or that you put a lamp on the dresser, and you need it shifted to the left for plug access. Again, make sure you have requested this service with your salesperson. It's important that any furniture moving is on your contract so we can send a crew large enough to safely move it.
If you're interested in having The Carpet Guys take care of ALL your flooring needs, including the clean up, then Be Wise and call The Carpet Guys at 855-4-MY-GUYS (855-469-4897) or fill out our Free In-Home Estimate form. We can guide you through all the steps of getting your new floors!